pseudo summer 2007

it doesn't feel like summer in hollywood to jonny. nope. not in the slightest.

sunny? bar-be-que? vacation plans? parades? parties? sure.

something's not quite right. the earth is tilted ever-so-slightly in the wrong direction. it's not quite summer—it's pseudo summer.

so rather than just ramping-it-up with summer party party music, dj jonny moirée is also bringing it down a notch. three notches, actually.

3 flavors of soft serve, and one big helping of hard serve. mix and match. make yourself a nice pseudo summer treat, why don't you?

mixes are always available first via podcast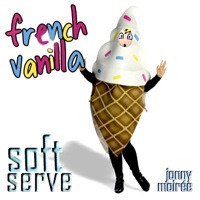 soft serve—french vanilla

sweet sugary summer bliss—french vanilla flavored, of course. background jams for your soirée, fete, or bar-be-que.

the first of three 'soft serve' albums coming your way this summer from your favorite deejay features a smattering of rare, trippy and unsual euro chillout, synthpop and jazz.

french vanilla means it tastes a little bit french. well, actually, this mix tastes more like a coronetto from the local off-license, but who are you to pick nits at jonny?

download below!


---
tracklisting: 1. london, london [cibelle] 2. shower scene [saint etienne] 3. amber [311] 4. message in a bottle [matisyahu] 5. hide and seek [imogen heap] 6. i feel it [lorraine] 7. girlkillsbear [the softlighties] 8. double jeu [chrisophe willem] 9. c'est bien trop tard [catherine ferroyer-blanchard] 10. pass this on [the knife] 11. numb [pet shop boys] 12. set the fire to the third bar [snow patrol feat. martha wainwright] 13. the clothes we walk in [foreverinmotion] 14. i've got you under my skin [diana krall] 15. moonriver [sarah vaughan] 16. say yes [elliott smith] 17. sunny [montefiori cocktail] 18. free (mood II swing live mix) [ultra naté] 19. untitled I [keane] 20. trilogy (the final chapter) [atb]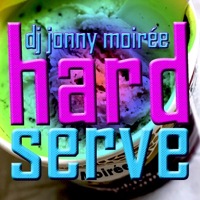 hard serve

"hard serve" is the crusty, crunchy, icy mess that lines your freezer. "hard serve" is when the ball comes flying at you 180mph and then ricochets around the court for 3 minutes. "hard serve" is the perfect electro-house complement to the 3-disc "soft serve" chillout compilation jonny will be trickling your way in coming weeks.

it's got more bounce to the (metric) ounce than all of the slags you've dragged home in the past year—combined.

"banging"—can i actually say that? in 2007? may i?

there, i said it.... "banging".

bounce it loud, bang it proud. and watch out for some surprising remixes. heavy d? mighty dub katz? new order?

don't roll your eyes at jonny. shut up and listen, and enjoy this pseudo summer mix!

download below!


---
tracklisting: 1. the party [justice] 2. do it again [chemical brothers feat. ali love] 3. in living color theme (sta remix) [heavy d & friends] 4. i need someone (richard dinsdale mix) [ralph falcon] 5. the creeps (fedde le grande mix) [camille jones] 6. hot hot hotter [laidback luke] 7. tomorrow can wait vs el tocadisco [david guetta] 8. magic carpet ride '07 (young punx mix) [mighty dub katz] 9. regret (tocasico mix) [new order] 10. hey u (switch & sinden mix) [basement jaxx] 11. joan of arc [david guetta feat thailand] 12. this is my sound [coco fay] 13. all night [armand van helden feat la rocka] 14. digitalism in cairo [digitalism] 15. you gonna want me (tocadisco mix) [tiga] 16. weed wine and wankers [missoddkidd] 17. i want my mtv (public domain mix) [derb vs. dire straits pres. noir] 18. technologic (digitalism highway to paris mix) [daft punk] 19. telephone (kid sister freestyle) [ttc] 20. dismissed [uffie] 21. don't be afraid [david guetta]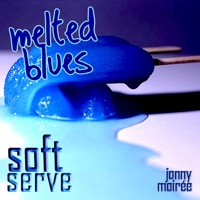 melted blues

the pseudo summer heatwave gives way to a sudden cold snap. snap. snap.

clouds rumble overhead, bringing a gloomy overcast without the satisfaction of thunderstorms. typical.

the sticky humidity is replaced with chilled goosebumps.

a somber soundtrack echoes through. better finish your popsickle.

this second of three 'soft serve' albums brings your more trippy chillout—this time leaving you with a sweet-and-sour taste in your gullet.


---
tracklisting: 1. magic [foreverinmotion] 2. kaleidoscope [kate havnevik] 3. umbrella [scott simons] 4. that old feeling [dorothy dandrige] 5. i believe in you [scala & kolacny brothers] 6. show me heaven [maria mckee] 7. where is my boy [faultline feat. chris martin] 8. the chosen ones [atb] 9. inside [moby] 10. misty [sarah vaughan] 11. oh no! not my baby [dusty springfield] 12. sommerregen [die fantastischen vier] 13. romeo [basement jaxx] 14. unlike me [kate havnevik] 15. saddest song [easyworld] 16. can't take it (el camino prom wagon mix) [the all-american rejects] 17. freed from desire [sagi rei]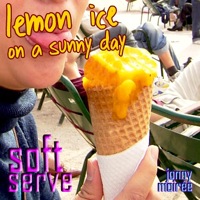 lemon ice on a sunny day

you instinctively turn the corner and end up in the plaza in front of the cathedral. it's the same ancient building that you've walked past every lunchtime for the past year, but today the sun is shining on it in a very peculiar way -- it almost looks as if it's glowing, you think to yourself.

the ice cream vendor struts right up to you with his cart. with nothing more than a smile, a raised eyebrow, a nod and a quick exchange of coins-for-confection, you get yourself a refreshingly tangy treat.

strolling back through the plaza, sticky lemon goo starts to drip all over your shoes, but you don't mind. a smile creeps over your face, and the world smiles with you.

"lemon ice on a sunny day" is the final mix in the 4-album "pseudo summer" compilation. jonny wraps things up the same way he began -- with some funky chillout chunes to wash your cares away. download below!


---
tracklisting: 1. language lab [saint etienne] 2. once upon a summertime [blossom dearie] 3. smile (live) [lily allen] 4. the calm before the storm [pet shop boys] 5. center of the sun [conjure one] 6. desafinado [tom jobim] 7. the man i love [diane schuur] 8. the perfect world (white dream mix) [frank borell] 9. only you (raggaeton mix) [lemon ice] 10. self control [carmelle feat. nitro] 11. this is why i'm hot [mims] 12. dinninit [de la soul] 13. walk a mile [coldcut] 14. night in white satin (offer nissim mix) [ivri liderr] 15. lift me up (k-klass phazerphunk mix) [geri halliwell]
mixes are always available first via podcast